Sure, MistyWest might have 3 Kevins on the team, but while they share names, they each bring their own unique backgrounds and disciplines to work.
Kevin Baillie (or Kevin B, as he's known around the office) is a Mechatronics Engineer by trade and a Tech Lead at MistyWest. Like many Westies, the company's mission of developing impactful technologies and commitment to advancing the UN SDGs are greatly aligned with Kevin's own values. When it comes to the team's unique skills and offerings, he often returns to the unifying question:
"What can we do with this knowledge to help people?"
Kevin was acquainted with MistyWest years before he joined the team; he shared the Hive coworking space along with former Westie (and employee numero uno) Derek Disanjh, and knew Taylor Cooper through the UBC Robotics team. He was attracted to our People First culture (including transparent pay structure), lack of hierarchy, and impact focused mission. He's always looking for the next high-impact green tech project to sink his teeth into, and loves being surrounded by co-workers that are looking for the same.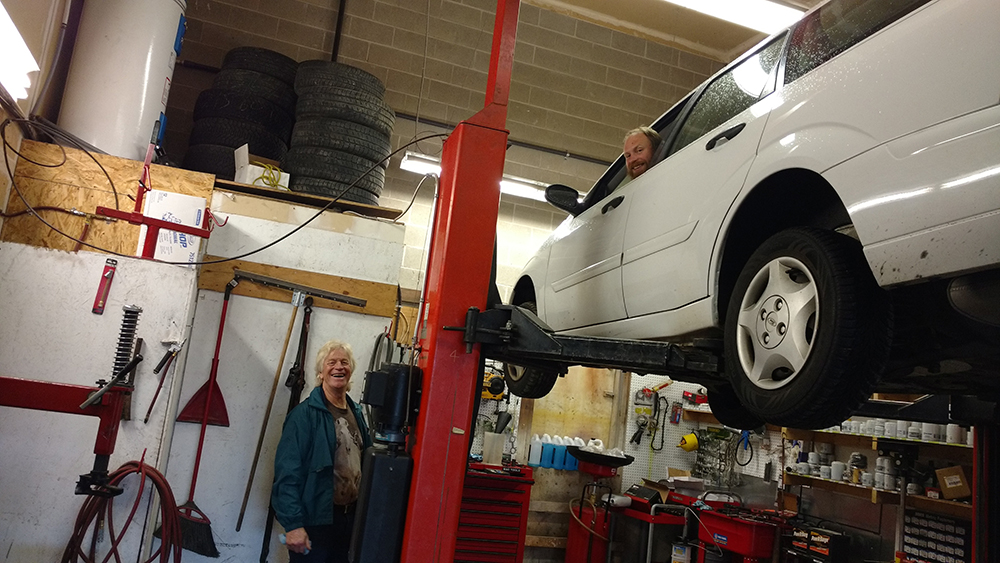 Kevin grew up in his father's automotive shop, taking apart anything he could get his hands on (and mostly putting it back together). Building on that theme, Kevin now maintains his family's off-grid cabin, complete with hydro and solar power generation that is in a constant state of upgrade and flux. Because of his curious and adventurous nature, he finds himself in interesting situations. "The Unknown is pretty cool," he says. Whether it's an 1800 km cycle packing trip around Scotland (see featured image) or soldering generators back together in the Cambodian jungle, he's always looking to learn something new.
This self-reliant attitude is just one facet of Kevin's personal mission of making a positive impact; he has a low-waste approach to living, helps spread a "fix-it" mindset, and his past work with Engineers Without Borders has surrounded him with a community that is keen to build, support, and share in interesting endeavours.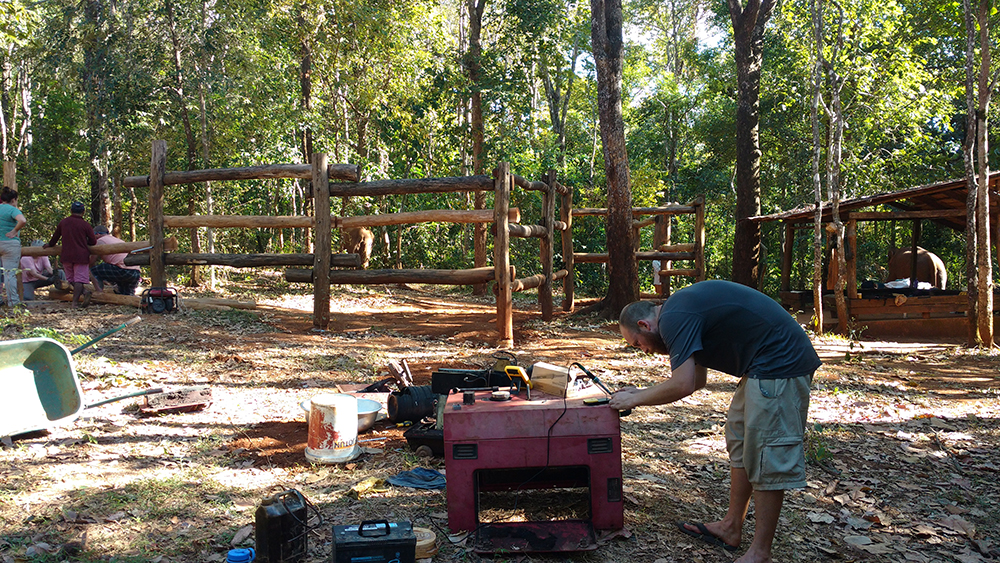 Kevin considers himself an enabler of ideas and better futures. While he has his own ideas, he finds a special pleasure in enabling others and is always looking for ways to make things possible – whether it's working with a client to see a solution they may not have considered before, or teaching a friend how to fix some of the things he's learned along the way. A close friend of his once said "Sharing is caring, and caring is Kevin's favourite."
***
Are you interested in becoming a Westie? We're currently looking for an experienced Firmware Engineer to join our team.
We're always on the lookout for amazing new members! Apply for a future opening at MistyWest and we'll reach out should the right opportunity become available. 
Interested in contracting with us? Apply to our Contract Engineering Talent Pool!