Since 2014, MistyWest has been taking in co-ops for work terms. While we would describe the energy around the office to be pretty youthful in general, having students around can give us fresh perspectives on the work that we are creating, reminding us why we wanted to pursue engineering and design in the first place. Sometimes we like them so much we offer them jobs after they graduate.
This is the first term where we have had two co-ops–Janelle and Emma–in the office, and while the majority of the students who have worked here have been from local universities, Janelle is here all the way from Waterloo in Ontario. Both women come from different backgrounds and offer different skill sets, but both share a passion for taking on complex challenges with the potential to improve mankind.
We decided to get to know more about Janelle and Emma before they leave at the end of April and what MistyWest has offered them over the last 4 months.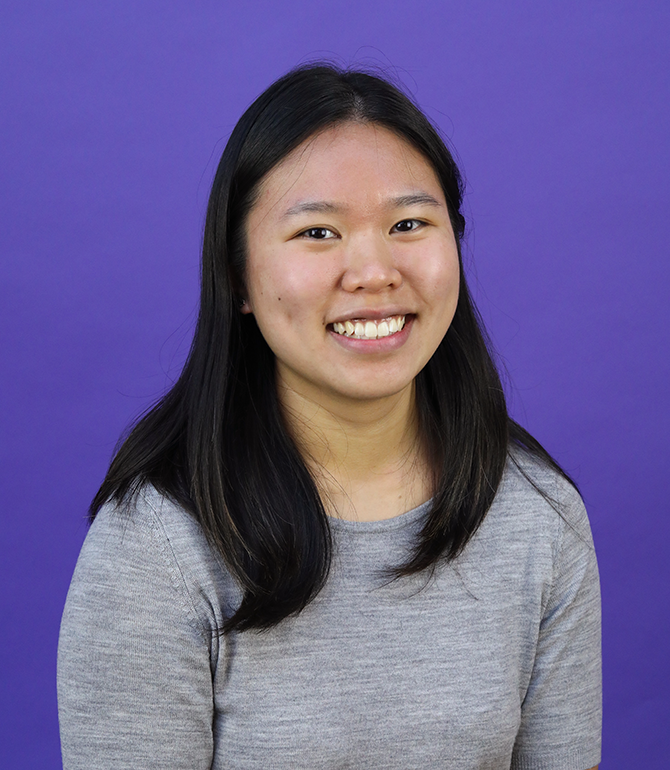 Janelle Tan
Applying to the Waterloo School of Pharmacy's undergraduate program had been a long term goal of mine. However, upon my completion of first year, I realized that Pharmacy was not a career I could picture myself in. The most impactful factor that led me to this conclusion (out of many) was an opportunity I had to shadow a pharmacist; the rigid atmosphere and protocol of the work environment provided me with little room for creative and personal development. I did, however, find it comforting that this dissatisfaction did not deter me, but instead had given way to a steadily growing passion for Mechanical Engineering.
I felt the Mechanical Engineering program was well-suited for me because of the creativity, design fluency, and engineering discipline that it required. The field is very broad, but there are clearly defined paths I saw myself taking; Biomechanical Engineering, for instance, aims to analyze muscular function and uses this information to emulate such capabilities through robotic apparatuses. Coming from a background of art education, and holding an aptitude for bringing ideas to life, I wanted to participate in the process of deriving these products that can be used to improve an individual's quality of life.
I was born and raised in Toronto, and study at the University of Waterloo, but after visiting Vancouver on vacation two summers ago I fell in love with the laid back vibe and how everyone seemed to spend more time on themselves, the outdoors, and their hobbies. Additionally, I had worked at a consultancy in my previous work term, and I enjoyed the rigour that came with simultaneously working on various projects, the challenge to constantly think on my feet, and having to fail fast to arrive at a justified solution to the problem at hand. MistyWest has not only offered me a workplace of incredibly talented individuals who are passionate about what they've studied and the work they're doing, but also an environment to grow in other disciplines. It has taught me how much more there is to learn outside of engineering, and sparked my hunger for knowledge across a variety of topics.
MistyWest helped me take a step back and do a lot of self-introspection, taking the time to reflect on how I feel, who I am, and where I want to be. Needless to say, its an area where I am constantly learning and growing. As I enter the first quarter of my fourth and final year of school once my co-op term finishes, I look forward to (hopefully) maintaining this work, life and school balance I've developed, in hopes to lessen my chances of reaching burnout (again).
Ultimately, life is never to be taken too seriously, but often with the rigour of the engineering curriculum, it is easy to lose sight of that. Getting to know each Westie on a more personal level has given me great insight on the trials and tribulations one can unexpectedly encounter, and that there is no clearly defined path to life. But in the end, everything is going to be OK.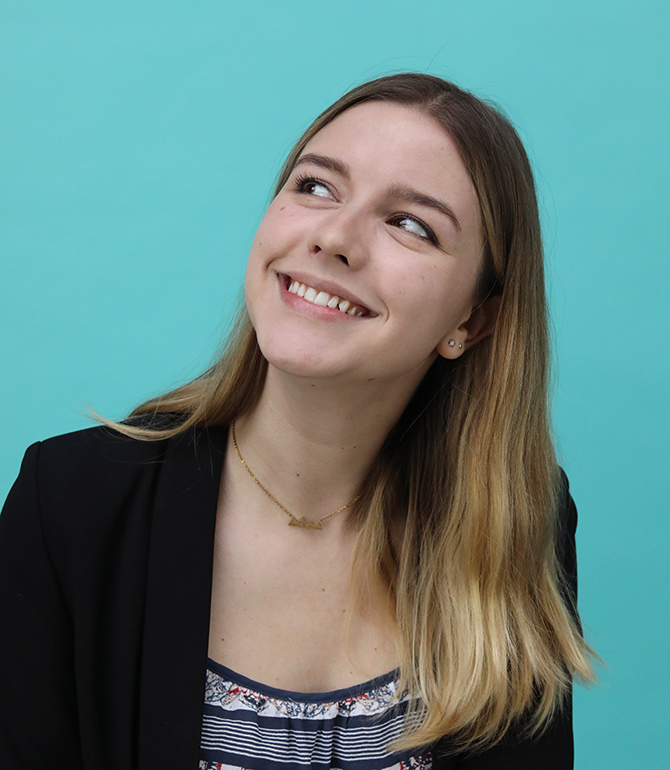 Emma Gray
Growing up, I wanted to be an artist; being able to create something from scratch by combining fundamental elements in new ways always fascinated me. When I later became interested in math, physics, and medicine, it dawned on me that similar processes could be used to invent new technologies, with the potential to greatly improve other people's lives.
The idea of engineering came about since engineering design can have a strong artistic component, while also allowing me to explore applications of the math and physics that I'd come to love through high school. UBC Engineering Physics–with its focus on physics first principles and heavy amounts of coursework in electrical, mechanical and computer engineering–has offered me the chance to gain an understanding of many of the processes around me, and some intuition around how to recombine their fundamental elements to create something brand new.
I chose MistyWest for my co-op for so many reasons. Not only did it offer me the type of team environment I was looking for, but it was founded and partially populated by graduates from my very own program. Their values were aligned with mine, and my previous experiences with Westies at UBC-hosted events had left me inspired and excited about the change that a team of creative, motivated, and like-minded engineers can make in the world.
From the variety of new technical skills I've acquired, to the insight I've gained on the type of career I might want to have, there has been no shortage of takeaways from my time here. There's a huge amount of mutual respect and admiration within this team, and that shows through in most everything they do. I'll be leaving MistyWest with a newfound confidence in my ability to tackle technical challenges, and I've also gained other skills along the way: mediocre hip-hop dancing, morning meditation, Dungeons and Dragons gameplay, pierogi making, and navigation to Vancouver's best Poke bowl (shout out to Carp).
I'll be heading back into my coursework with a new perspective, looking to find new ways to apply what I pick up in classes and dreaming up all kinds of new projects. I'm excited to resume full responsibility of my Co-Captain role within UBC's Biomedical Engineering Student Team, and to apply what I've learned this term to create something awesome for UBC Engineering Physics' annual summer robot competition. I'm also looking forward to keeping in touch with the Westies moving forward, and if I'm lucky, finding a way to work with this brilliant, crazy and amazing team again in the future.
Finally, I can't wrap this up without noting that through MistyWest, I have had the opportunity to benefit from months and months of corgi cuddles, and for that I'll be forever grateful.