Written by Senzeni Mpofu, former Westie
CES is undoubtedly the capstone event for us at MistyWest. This is the one time in the year that our network of global clients, partners, vendors and suppliers congregates in one city for a week of learning, networking and (let's admit it) partying. As is tradition, we brought together members of our community for our bi-monthly Hardware Meetup series to report back on interesting learnings and any major trends to look out for in 2019 because, hey, what happens in Vegas eventually comes out after a couple of drinks.
The evening's panelists were Lisa Somogyi and Ann Torres of Cooper Perkins Inc, Elsa Assadianof Intel, William Parry of Form Athletica and Andrei Matei of Robbox Tools.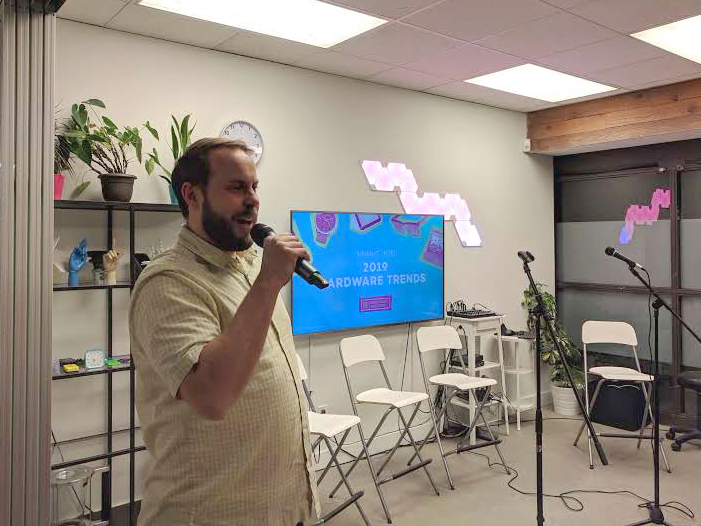 Interesting Points of Conversation from the Panel:  
The Alexa-ification of Everything
From voice-enabled vanity mirrors to voice-activated light bulbs, 2019 looks like the year that voice-enabled assistants become fully mainstream.
As our panelists explained, voice UI capabilities are now the new benchmark for smart devices. Andrei from Robbox Tools mentioned how surprised he was by the number of CES attendees that asked about whether or not future generations of their power tools would have voice activation. It makes sense when you think about it; having a voice interface enables you to do more with your power tools without having to put the tools down. Along the same vein, we were delighted to learn that temi is going to add Alexa features once Amazon releases its Smart Screen and TV Device SDK. If successful, this is going to be one of the earliest demonstrations of Alexa-enabled locomotion, and we are here for it.  
Voice UI design is a very challenging natural language processing (NLP) problem, which traditionally would require millions of dollars of R&D per potential application. Thanks to the Amazon's AWS voice recognition system, the open-source movement, and improved methods of collaboration, companies like Robbox and temi can easily integrate voice using resources that currently exist and can get up and running within an hour.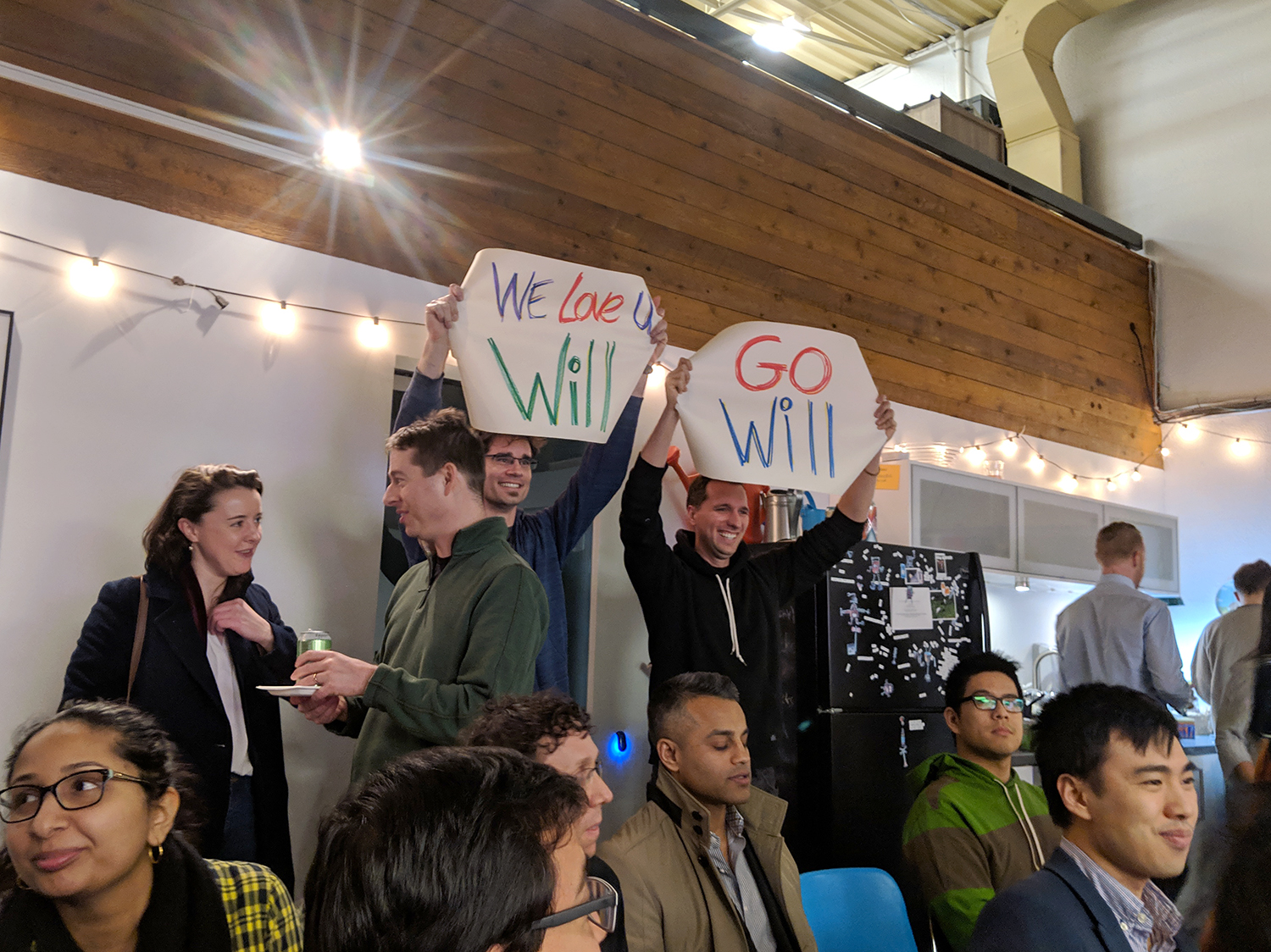 Our cute robotic overlords
Social robots are becoming increasingly ubiquitous, and they were very hard to ignore at CES 2019. Without a doubt, Samsung's suite of social robots stole our hearts with their adorable interfaces and their insistence on making our daily chores more bearable. There was the Bot Air, which follows you around and purifies the air in your house; the Bot Retail, that follows you around a store and helps personalize your shopping experience; as well as the Bot Care, which creepily watches over you while you sleep, and quantifies the quality of your sleep.
We were impressed by the number of social robots whose core functions are companionship, empathy and love. Our favourites in this category were the Lovot Groove X (the love and cuddling robot), Yukai Bocco Emo (the empathetic and expressive robot) and Pillar Learning Codi (a kid's smart toy with educational experiences).
As expected, Sophia was there too. This time, she brought her 14'' little sister to share the limelight with her.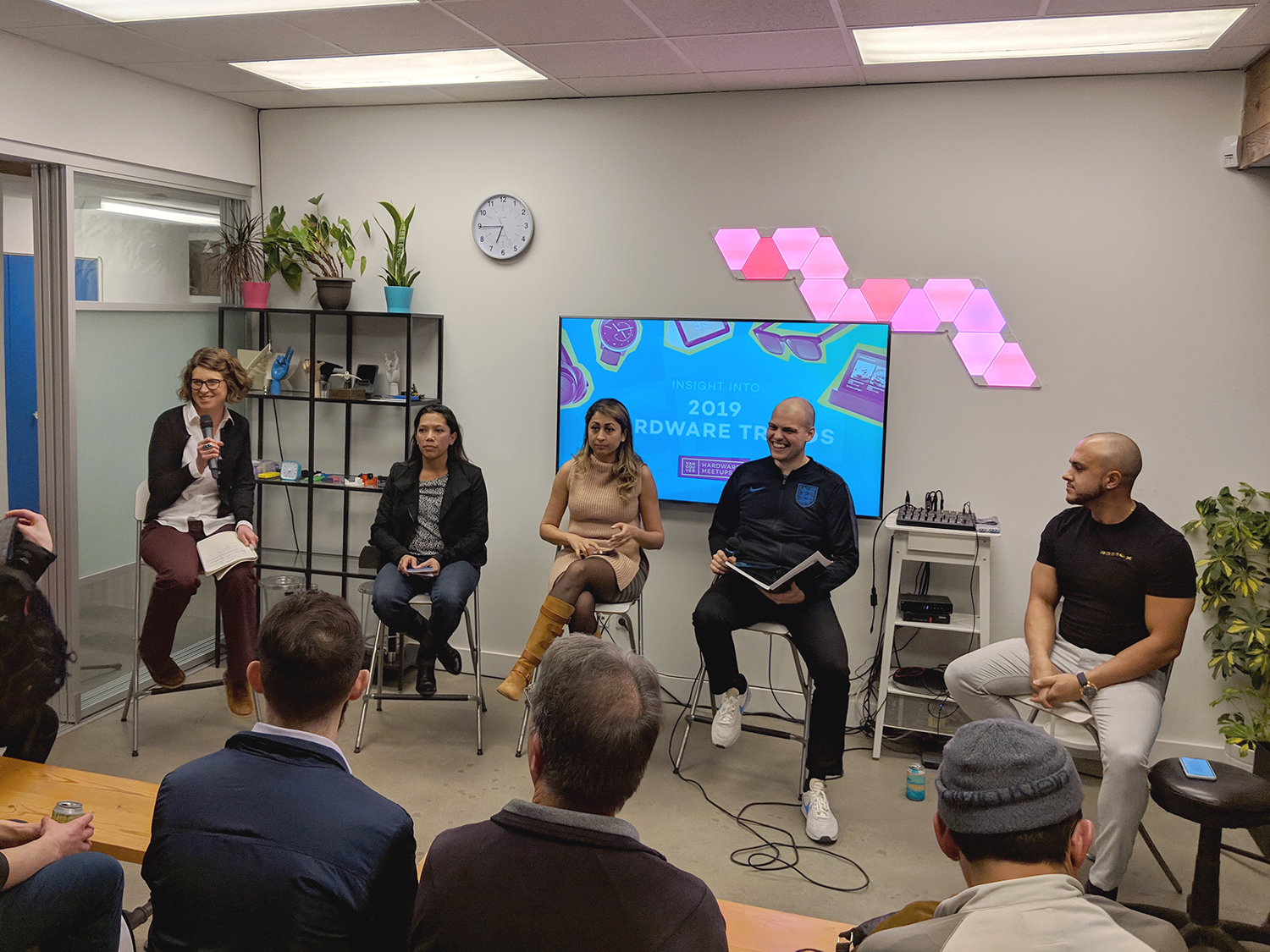 CES 2019? More like La French CES, oui?
There were 420 French companies at CES; 376 of which were startups. In Eureka Park, French tech startups were the largest group of any other country, outnumbering American startups by a very wide margin. This is thanks to a very strong governmental push to make France a "startup nation". The French government, acutely aware of how important of an event CES is, subsidized the cost of booths for the French startups that attended the conference. CTA, the organization that organizes CES, also recognizes the importance of the French tech community towards the success of the event, as evidenced by the fact that the CTA President, Gary Shapiro, gave opening remarks at French Village's networking reception.
La French CES was not just about French companies taking over booth space and the attention of the CTA President; it was also about French companies dominating the Awards category. 57 French companies won CES Innovation Awards, up from 42 last year. In contrast, panelists lamented Canada's absence in Eureka Park as a missed opportunity for Canada. The Canadian Pavilion, which was organized by TechWest, was unfortunately located in Westgate Paradise Centre, sandwiched between the Enterprise Solutions Section and several empty booths.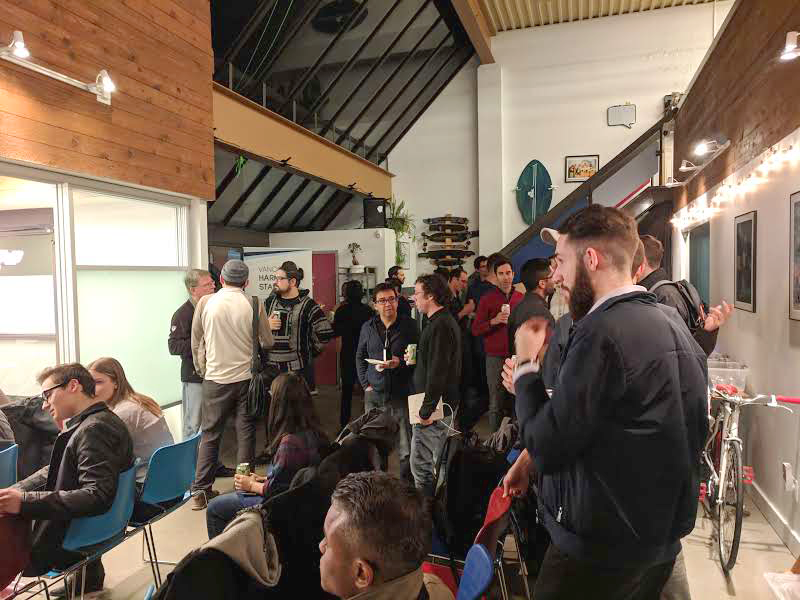 Best of CES 2019
Not to beat our own drum, but all of the panelists mentioned MistyWest's annual Founders and Friends Party as the highlight of their CES 2019. In case you were not aware, Founders & Friends is an intimate invite-only gathering of artists and founders of impactful tech companies. This year, we hosted the party alongside Cooper Perkins, Fictiv, Looking Glass, ASTRSK, MIT Media Lab, at a penthouse suite in one of the hotels on the Strip, where event attendees enjoyed a night of drinks and live music while enjoying the view of the Las Vegas skyline.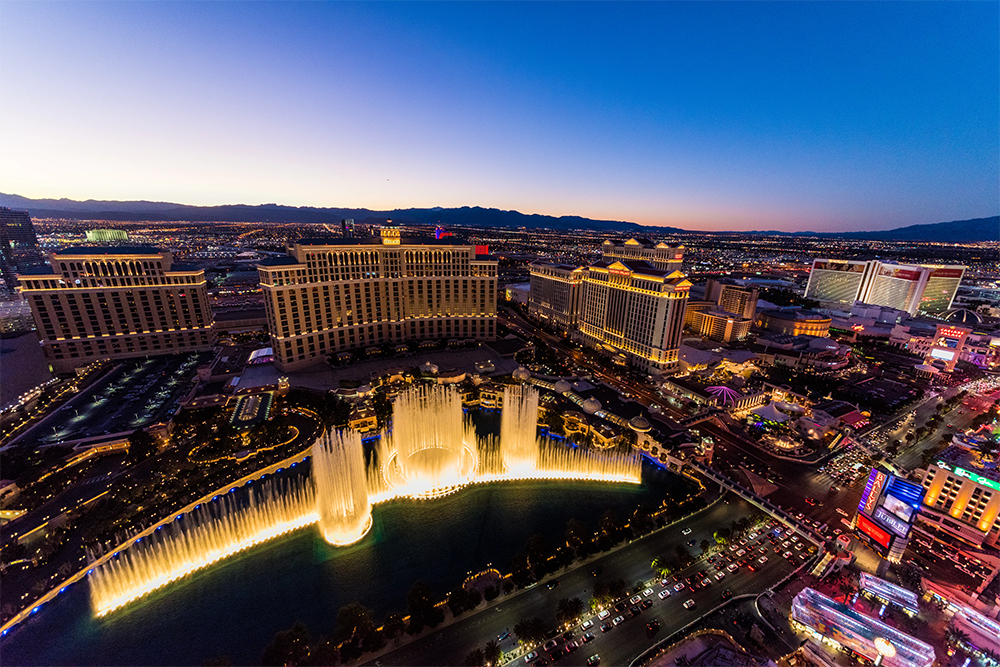 William mentioned that he made more meaningful contacts at Founders & Friends than at elsewhere at CES, thanks to the lowkey atmosphere of party. He went on to point out that hosting an event at CES might have a higher ROI than having a booth. An event allows for the opportunity to curate your guest list and thus ensure that you only have conversations with people that you need to talk to.
This is not to undermine the importance of being on the show floor and engaging with the program curated by CTA. As Ann pointed out, there is a lot of value from walking the floor and meeting new people. The biggest question of CES is how to orchestrate the serendipity of randomly bumping into your next million dollar contract on the show floor.
Thanks to everyone who attended our Insight into 2019 Hardware Trends Meetup! Make sure you join our group on Meetup so you can be notified of future events.