Ignited in 2016, FOUNDERS & FRIENDS  is a marquee invite-only event series presented by MistyWest and various co-hosts to foster meaningful connection and collaborative synergy across the globe.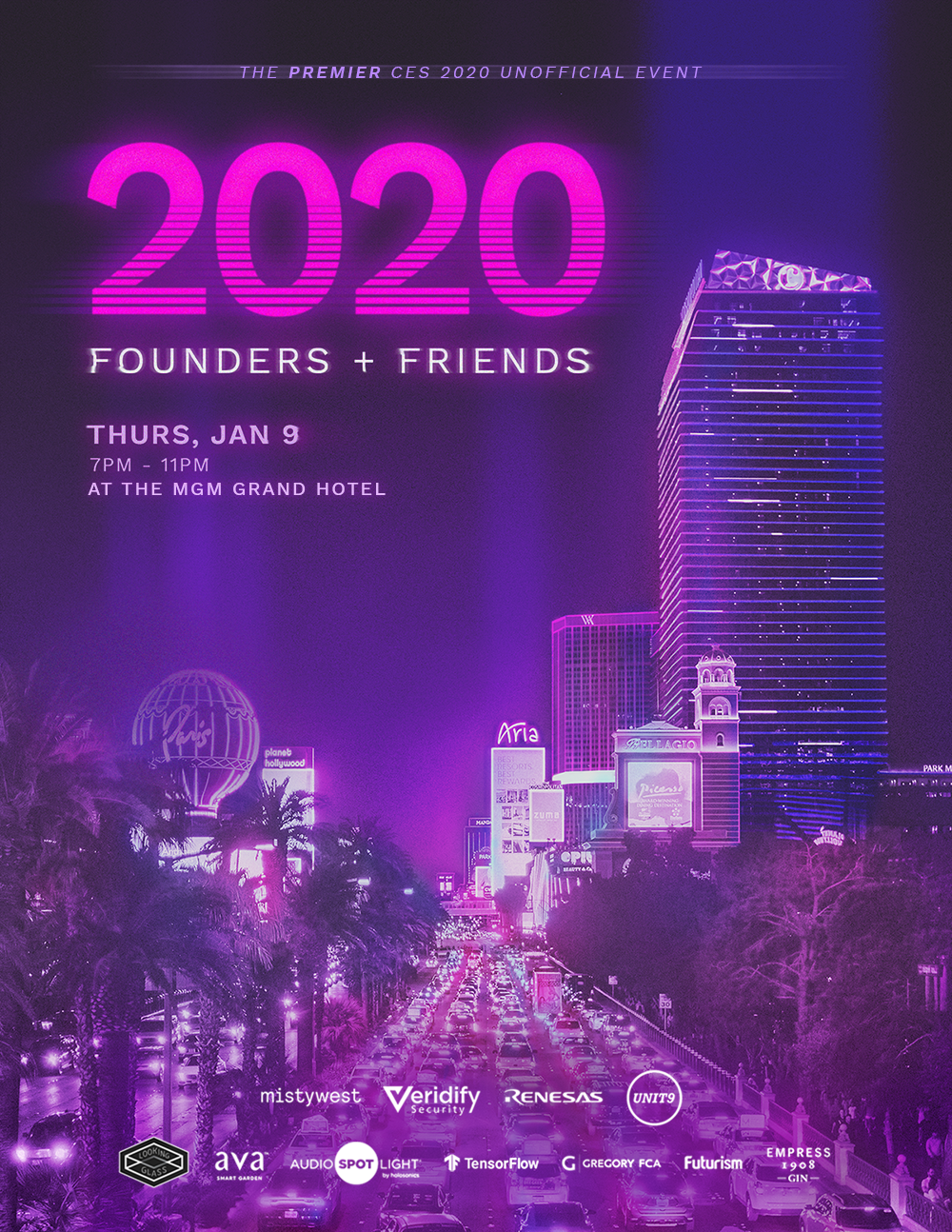 Are you attending CES?
Would you like an invite to FOUNDERS & FRIENDS 2020?
Let us know by filling out the form below*.
*Submitting a request does not guarantee an invite.
Other questions? Send a message to events@mistywest.com and we'll get back to you as soon as possible.