Cowritten by Madison Reid and Oleha Riden
At MistyWest, our foundation is rooted in sustainable design – our first projects were designing electric vehicles and fuel cells for hybrid vehicles. As the company has evolved over the years, we've worked on smart IoT monitoring, ubiquitous air quality sensing systems, off-grid appliances for developing countries, and sensors to track endangered species (to name a few projects).
Realizing the United Nations Sustainable Development Goals through technology development is also integral to MistyWest's vision. If you aren't familiar with them, the UN SDG website describes the goals as:
"…The blueprint to achieve a better and more sustainable future for all. They address the global challenges we face, including those related to poverty, inequality, climate, environmental degradation, prosperity, and peace and justice. The Goals interconnect and in order to leave no one behind, it is important that we achieve each Goal and target by 2030."
On Sept 27, over a hundred thousand Vancouverites took to the streets to rally for climate action – including a few Westies. In 2019 alone, MistyWest has hosted several networking events starting conversations around positive impact, ranging from personal accountability, corporate sustainability and technology for conservation. Below is a recap of what MistyWest has discussed in the tech community so far this year.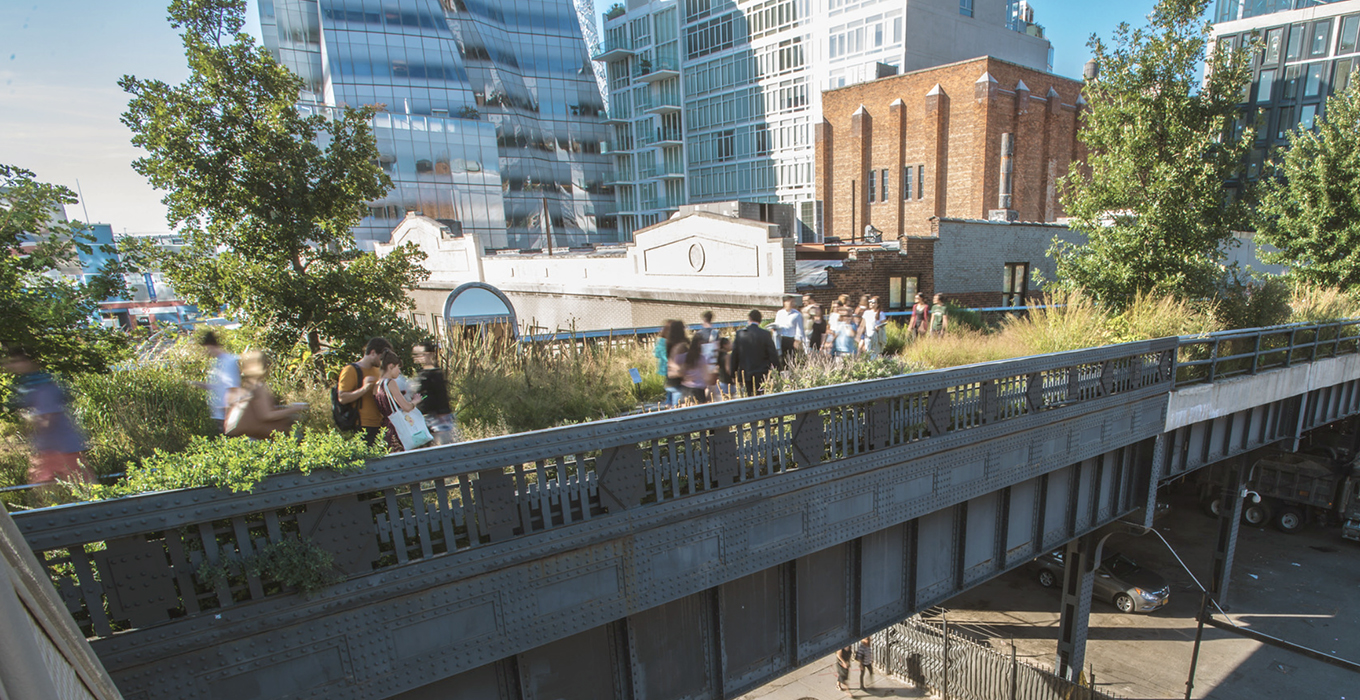 Corporate Sustainability at NYCxDesign.
In May 2019, hot on the heels of Alexandria Ocasio-Cortez rallying for support of The Green New Deal and the IPCC report on Global Warming, MistyWest joined forces with NYC-based PR team Daly PR—one of our trusted partners we've worked with over the years—to co-host the event "Thinking green in 2019 — incorporating sustainable practices into your business" during NYC Design Week. 
Our goal was to offer an event that brings together an eclectic group of experts—not just designers—that have implemented tangible sustainability solutions across organizations they work with. New Yorkers were thirsty for this knowledge and this led to a sold out event.
With Westie Oleha Riden as moderator, Alex Daly and her team brought together talented panelists from various international backgrounds for the discussions: Michael Burkin of Doberman; Jessica Marati Radparvar, founder of Reconsidered; and Agatha Kulaga, founder of Ovenly.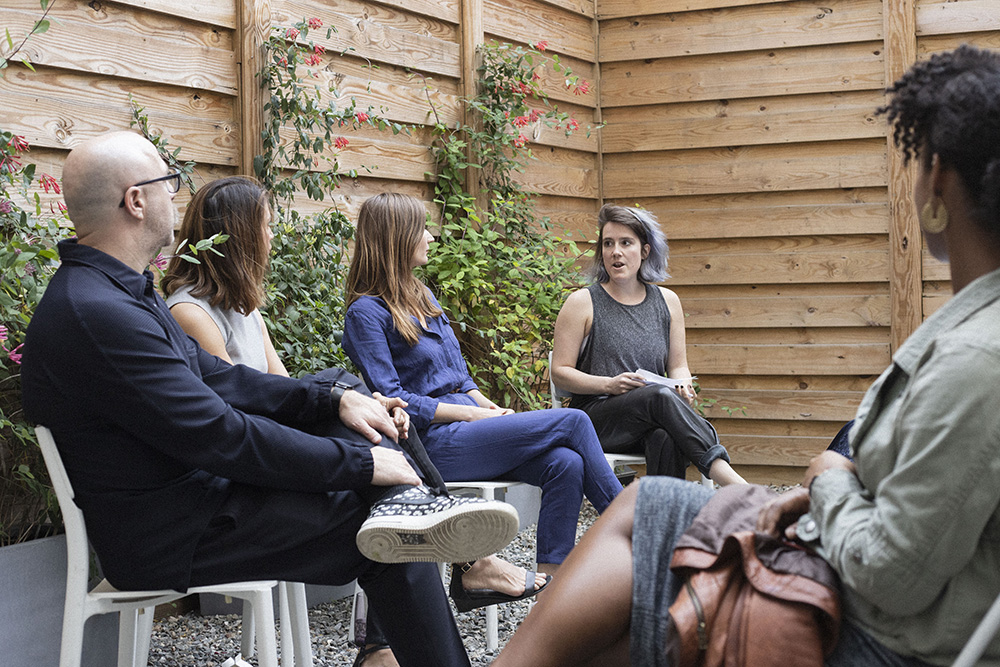 Sustainable workplace practices aren't as abstract as you think!
The concept of going green may feel unattainable based on your business location, industry or skill set, but Michael and Agatha disagree. There are easy ways to get started, like having your business's compost exported from downtown in your city (MistyWest uses Growing City!), or neutralizing carbon emissions incurred by business meetings by implementing carbon offsetting.
Support can come in many forms (even in the form of money)
There are so many progressive government programs in place to help entrepreneurs, ranging from employer education training to incentives for green roofs and solar panels. Supporting Women in Environmental Justice plans to award $200,000 total to nonprofits that support women in taking action for environmental justice. You can even apply for international grants. All you need to do is some research and/or reach out to experts who might have gone through the process before you.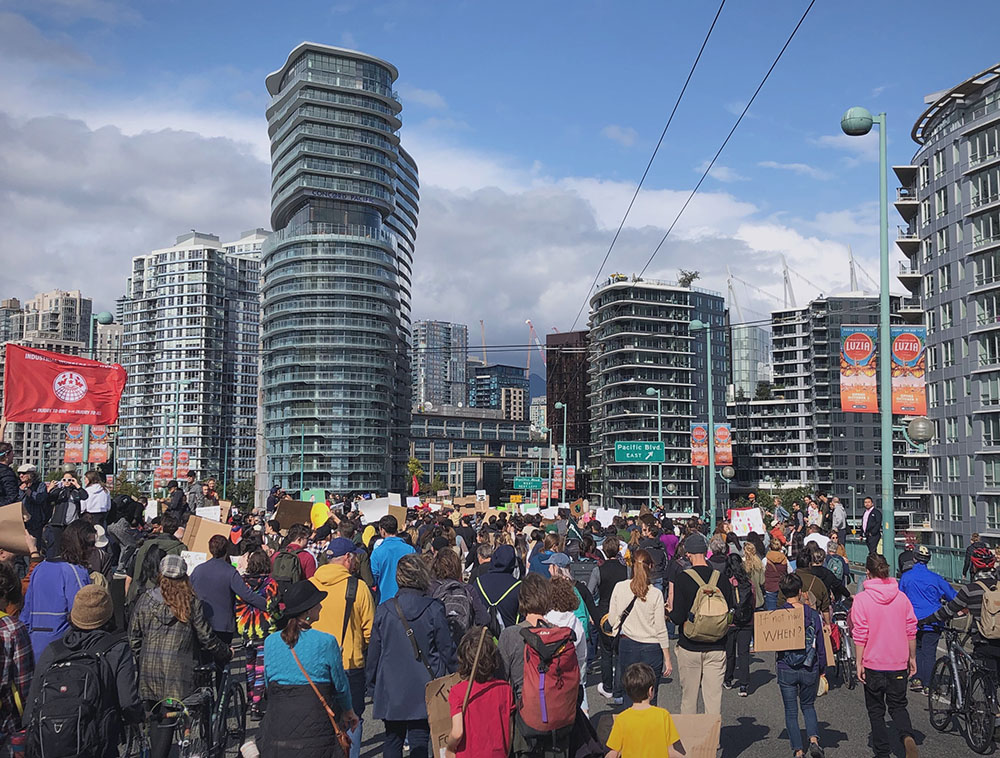 Hardware Meetup on Technology For Conservation
Our sold out Vancouver Hardware Meetup on Technology For Conservation–hosted the night before the nationwide Climate Strike–was a platform to discuss how engineers, makers and everyday people can get involved in creating solutions for difficult problems related to depleting natural resources, clean energy and a lot more.
We were joined by Ashley Webster from Nature Conservancy of Canada, Catriona Power from Foresight, Alan DeCiantis of Forest Technology Systems and Dr. Christian Schoof, a Glaciologist and Associate Professor from UBC for a panel discussion moderated by Westie Dan Millar.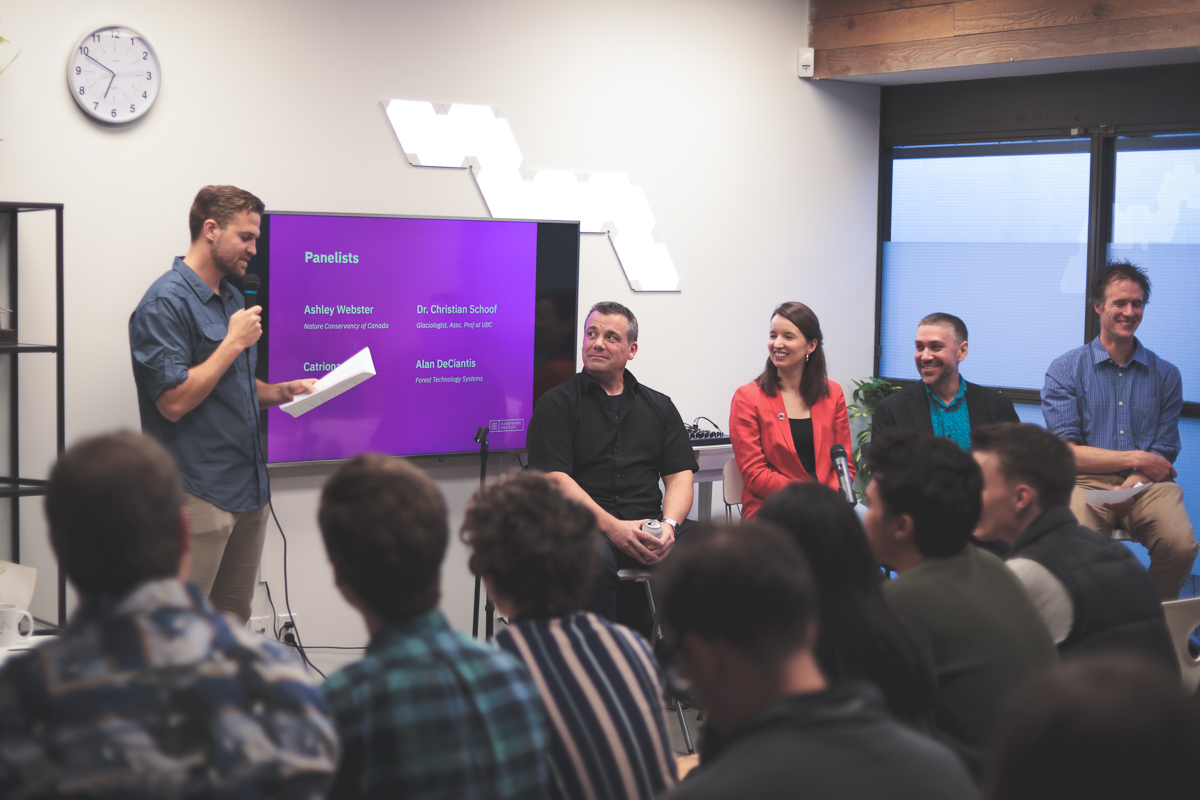 Okay BC, now let's get information
A lot of it starts with knowledge, says Catriona. She points out that it's in human DNA for us to want to be environmentally friendly and protect the earth, but we just don't know where to start when there's no accessible information. "There is a big knowledge gap in the general public on how energy and water systems work," she says. "It's basic information that isn't normally taught in schools."
Why is there also a lack of support (and funding) for solar and wind technologies in the province? Catriona says there's a monopoly on the energy market by BC Hydro and Fortis. The SOP for renewables has been terminated. We are lacking in infrastructure for these new energy sources. Because–relatively speaking–electricity is cheap in BC, residents aren't really questioning the costs.
But funding plays a large role in technological advances and infrastructure. Dr. Schoof says that "brilliant Geo Engineering ideas don't work without funding. The knowledge gap is somewhere between the people in this room and the politicians who don't think this is a problem."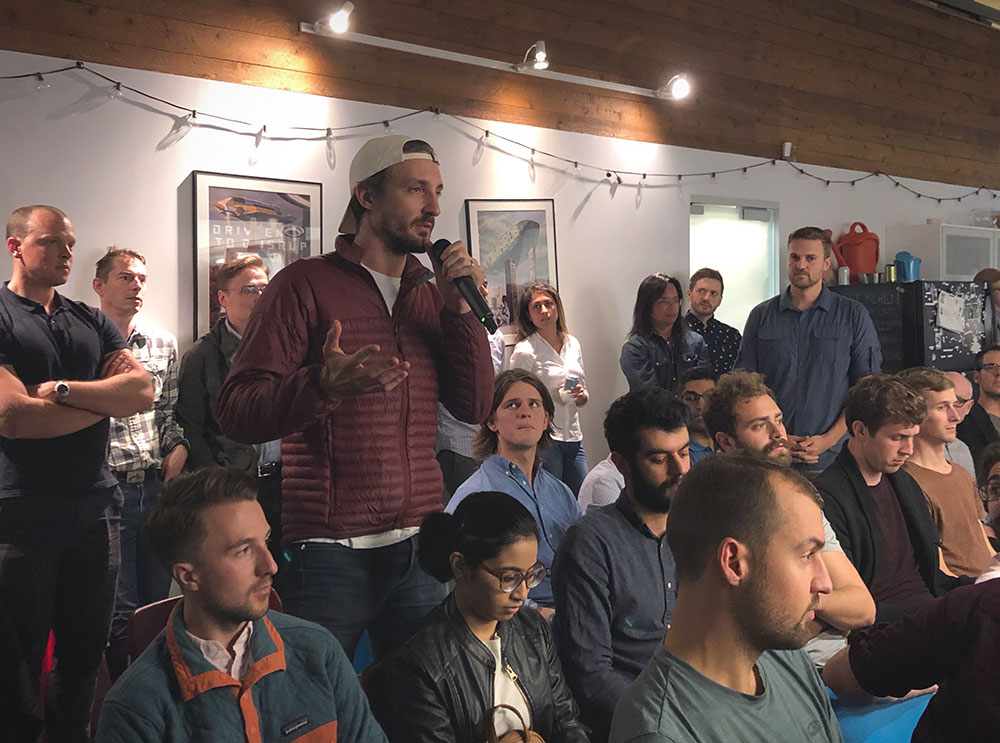 Oxygen: It's what plants crave!
Alan presented the sobering statistics that based on current overall population growth, by the year 2050, the planet will need to produce 60% more food to feed every person on earth. Yet the amount of agricultural land that is available globally has not grown much at all in the last 50 years. "How do we get more out of the land that's available?" he poses.
Catriona says that we'll soon be consuming more GMO or engineered food processes whether we like it or not, thanks to climate effects on soils. And while the idea of lab grown food is an appealing and still relatively exciting concept, Ashley reminded the audience that we need pollinators, and we can't replace their habitats that are needed to survive. We've all seen that Black Mirror episode.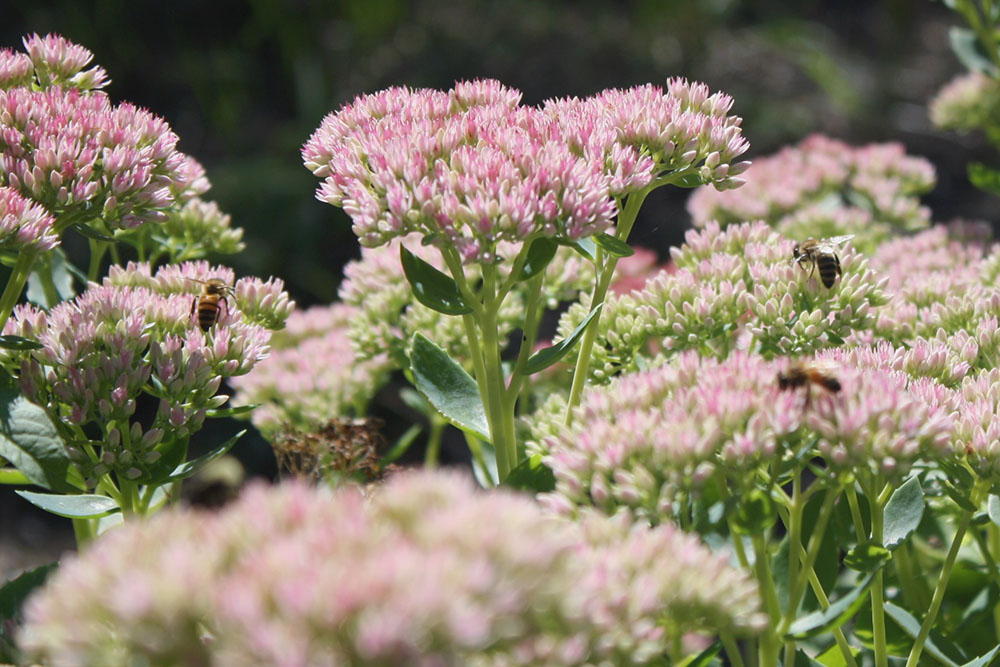 Give me some good news, please
Alan highlights autonomous vehicles as the development that currently has the best legs to show massive impact in our near future. Car manufacturers finally concede they can't make cars any safer apart from removing drivers. Auto companies are buying software companies to not only own the self-driving tech but because there's a real possibility that the future will have fewer cars on the road. And if you reduce the number of cars and the number of drivers on the road, this will also have huge impacts on the insurance business.
We're reminded that BC's carbon tax is working, and it works better than settler approaches. "Opposition to the tax comes from fossil fuel sources, so there's no mystery why Alberta has problems with it." Catriona says. "It's doing what it's intended to do, and that's not going to be without downsides."
When moderator Dan asks what the audience can do to help, Ashley says "Pick an environmental agency and donate to it," seizing the moment to plug for the NCC and the Hakai Institute. "Practice radical efficiency and just consume less!"
For global human development initiatives, Dr. Schoof suggests Doctors Without Borders. Ultimately, we only need to do a bit of research to determine who we want to spend our time (or money) with.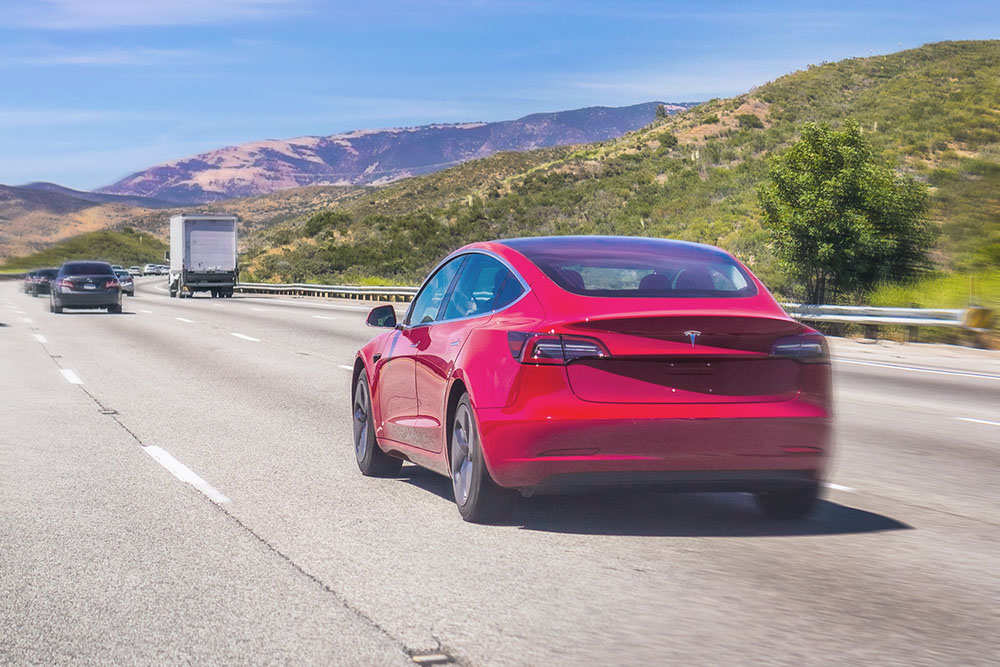 Closing Thoughts
We are no strangers to a feeling of hopelessness brought on by the media and our most pessimistic Facebook friends, and some of the topics above did lean a bit more to the dystopian side. It makes you want to go home, grab your blue bin, toss it into the garbage and just call it quits. But it's still possible to make changes for the better!
Research what can be done to turn your city into a smart city. We need long term maintenance of low-technology and proper data quantification for existing climate models and if you're an engineer or data scientist, you might be the right person for the job.
Start pushing for your government to adopt Circular Economy practices. Vote in elections for candidates with the best platforms on climate action!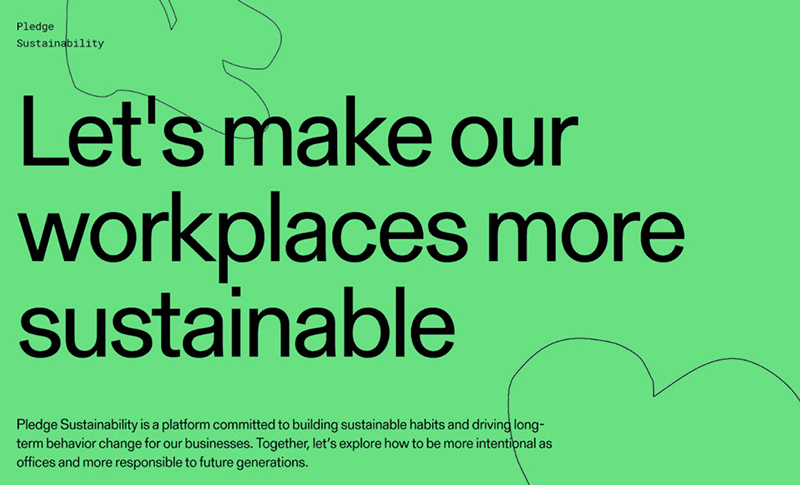 Strongly recommend that your workplace take the Sustainability Pledge or push them to research how to take corporate social responsibility. On a personal level, you can bike, transit or carpool to work.
Line dry your clothes instead of in a dryer. Carry a damn reusable shopping bag, coffee mug and water bottle, FFS!
Join a community garden or start an urban farm. Reconnect with nature.
These are just a handful of suggestions–all of a different scale–and while the breadth of challenges ahead seems to know no bounds, there are actually endless possibilities for what you can do to reduce your impact on the planet. It all starts with you. (and a little bit of information)
Related Reads: